Conference location
The Conference will take place at the Physikzentrum in Bad Honnef. This charming building has room for lectures, accomodation, and social events.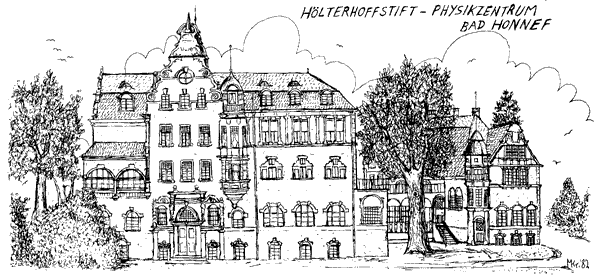 Bad Honnef is a small town situated near the Rhine and close to Bonn and Cologne.
See here for a detailed explanation on how to reach Bad Honnef and the Physikzentrum.